Tour Starts and Ends: AMT Motorcycle Adventures Office, PJ Plaza Nyali.
Tour Duration: 1 day (8am to 6pm)
Time Needed: 1 days (arrive on the day of the tour by 7am)
Riding Days: 1
Rest Days: 0
Total Distance: less than 174 miles / 280 kilometers
Approximate Off-road Distance: 75 miles / 120 Kilometers
Support Truck: Non
Elevation Gain / Loss: 150 meters / 400 feet
Climatic Zones: Coastal tropical wet and dry
Roads: Challenges include traffic jams, congested streets over-speeding vehicles, three-wheelers and matatus (passenger vans), steep climbs, sharp unpaved hairpin turns, mud, sandy and rocky patches, and deeply uneven roads.
What you will see.
You will be able to cross the Likoni channel on a ferry, at a slow speed, allowing you to get a glance of the Indian Ocean. If lucky, you may be able to see a cargo sheep at a close range. The beautiful beaches of Diani lined with palm trees will catch your attention, and probably prompt a picture or maybe a selfie. Make sure your camera is functional. A few wildlife in different destination will also make you appreciate nature, and human-wildlife interactions. You will also encounter villages in the countryside of Kwale County, and get to learn the countryside way of life.
Itinerary
During this one day, you will be able to go around the South Coast, one of the most liked places in Coastal Kenya.
You will leave Mombasa Island on a Ferry to Likoni. The ferry takes approximately 10-15 minutes, where you will be able to see the Indian Ocean closely. Every traveler's safety is assured due to the presence of coast guard and divers who are at standby.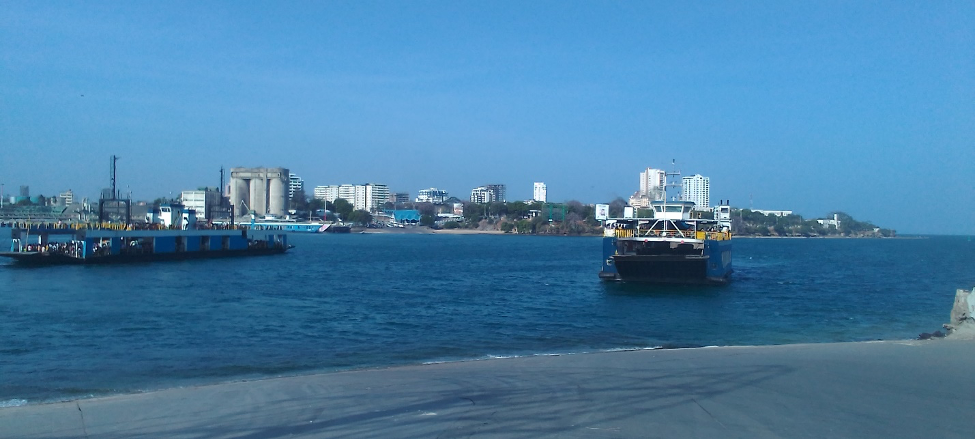 From Likoni, you will ride straight to Diani, via Ukunda. Upon arrival, you will visit Colobus Conservation an organization that protects the six primate species in Diani and their natural habitat, specifically the Angolan black-and-white Colobus Monkey which has been listed as Vulnerable to extinction by the International Union for Conservation of Nature (IUCN). In support of the organization's conservation's efforts, there are different support and donation packages in place, which you may be interested in taking part.
Donation options
Note: The Donations are not part of the tour package. At your own leisure, you may take part in donating towards the operational costs, as a way of supporting the conservation initiative.
Support education Outreach
Colobus Conservation promotes awareness of conservation and primate issues in the local community and to schools and students of all ages. You may make a donation of any amount to assist the conservancy continue with the education program.
Help insulate power lines to prevent primate mortality due to electrocutions. For $2 you can insulate one meter of power line.
Diani forests are rapidly depleting due to continued development. Annually, during the long rains, Colobus Conservation strategically plant trees to stem this decline. $10 will allow us to nurture and plant one sapling that will grow, thrive and reproduce into the future of our forests! These trees will enable the monkeys of Diani to keep living within the urban environment – the second largest population of colobus in Kenya.
Primate road traffic accidents are a common occurrence in Diani. For $35, you can sponsor a bridge for quarter of a year, covering maintenance expenses.
For a gift of $45 you will help Colobus Conservation give the rescued orphans the care they need through providing food, enrichment and medical care during their rehabilitation.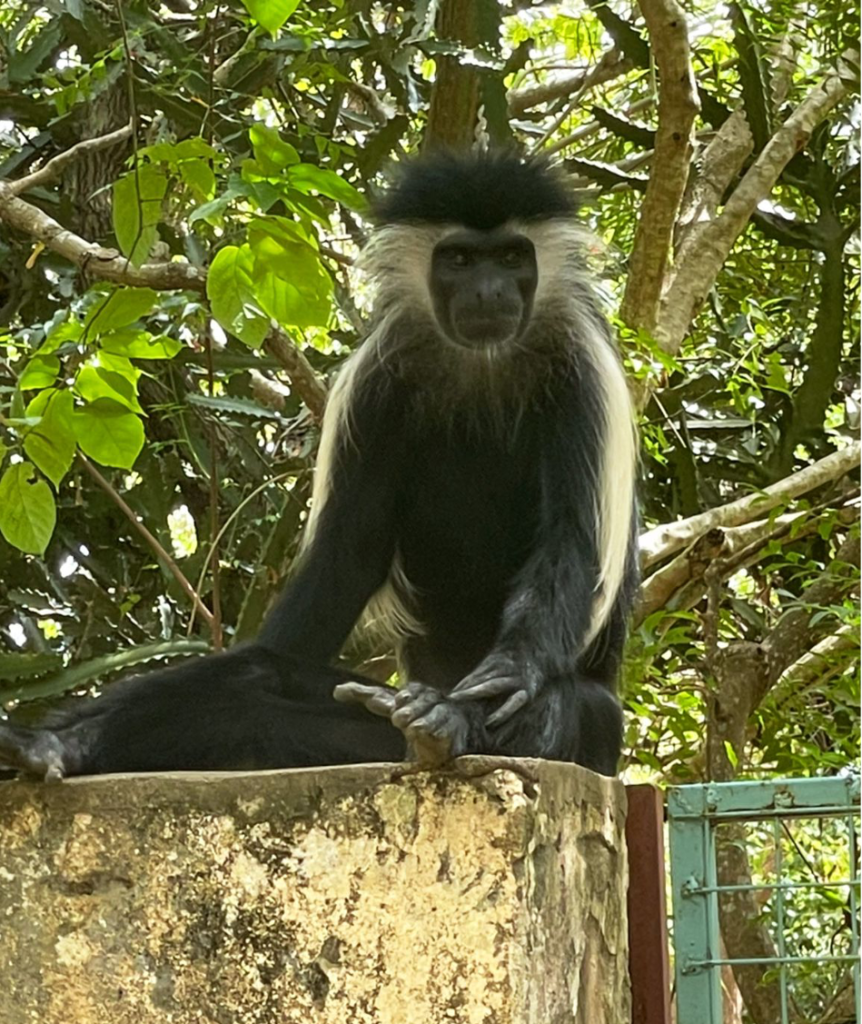 Situated along Diani Beach Road and only one kilometer away from the beach, you will have a nice comfortable walk around on facilities with a chance to get up close and personal with some of Kenya's most famous native animals.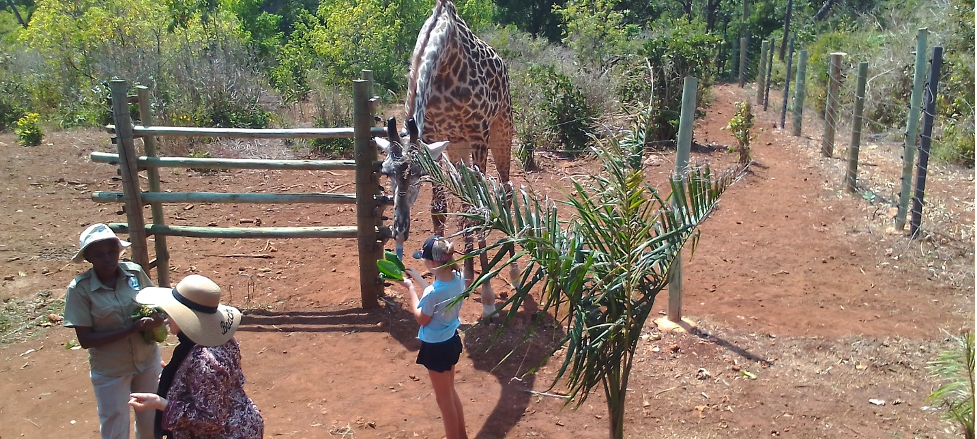 To regain energy, a finger licking main dish will do just fine. You will lunch at Sizzlers Steak House. You can also have other local dishes here, which you will enjoy.
Kongo River and Diani beaches
You will get a chance to see one of the main rivers feeding its water into the Indian Ocean, the Kongo River. It is one of the kind in the south Coast, with its origins rooted in Shimba Hills.  The estuary is beautiful, providing an excellent sandy beach good for relaxation.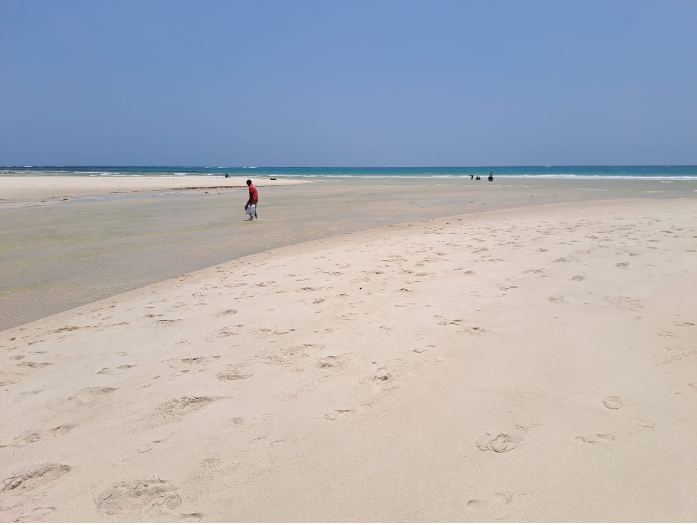 From the beaches, the next stop will be Kwale town. You will then ride through the Shimba hills national reserve to Kinango. You will enjoy the scenic views of the forest, while feeling the capabilities of our adventure motorcycles. The whole stretch from the reserve all the way to Mariakani is non-paved, allowing you to see the beautiful countryside on two wheels. From Mariakani, you will ride to Mombasa, via Makupa, back to the starting point in Nyali.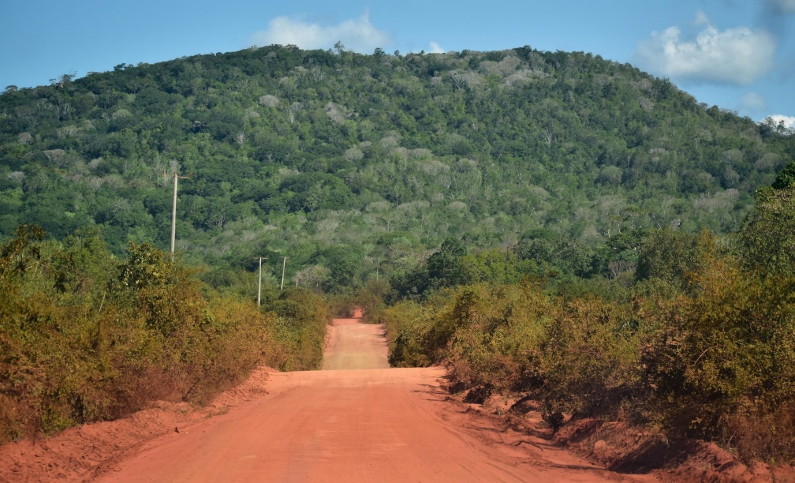 Trip cost
$400 (inclusive of motorcycle rental, fuel, fee charged at different sites, and lunch).