The traffic in Nairobi is a serious affair, especially to those who have to commute every day from their homes to work and back at the end of the day. Therefore, many would prefer to ride motorcycles as they are easy to navigate with in traffic as compared to driving or riding in public means like mini-vans, and buses. The fact that one can lane-split between vehicles allows them to continue moving even when there is traffic, hence allowing saving some time. The increased urbanization in the Kenyan town has led to many motor vehicles being purchased by residents in business and those in public service. For instance, Nairobi City is believed to have at least 2 million cars on the roads, with a probability of increasing in the next coming months.
For a new person who gets to town and is supposed to commute daily, having a motorcycle will cross your mind several times, especially when you see riders passing you while sitting in a vehicle headed to town or home. If you can afford one, then you will be prompted to get one as a natural instinct. However, if you are unable to afford one, there's also an option of hiring one in the short term as you prepare to acquire yours.
How do you hire a motorcycle in Kenya (Nairobi)?
Have you thought of hiring a motorcycle in Kenya? Well, here is the right process of doing that, considering the number of brokers in the market, who promise to offer what they do not have, just as a way of duping you. There are however reputable companies that offer motorcycle rental, like AMT Motorcycle Adventures (https://amtmotorcycleadventures.com/)
Check out their online presence.
Since everything has gone digital, a reputable motorcycle rental company like AMT will have a website and a google page as well, where you can see reviews from previous customers. It will enable you to decide whether it is worth it or not. Most businesses have a website, where you can find all their information, including the products they have, services offered, prices, location and contact information.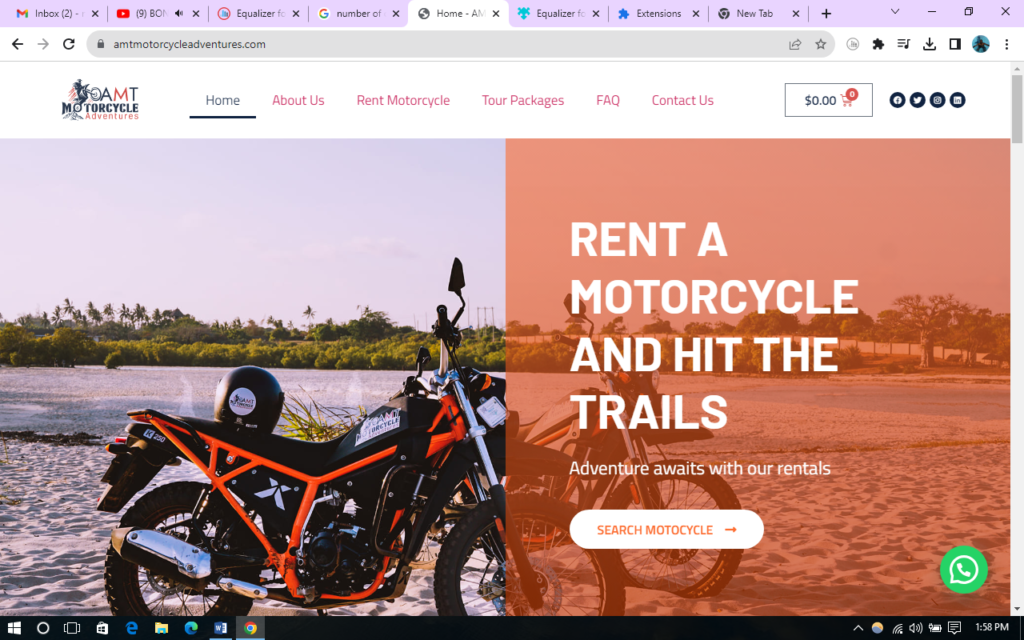 Make contact/Physical visit
Once you have checked their online presence, reach out to them through the contact information provided, and visit them physically to ensure what is online is what is on site. Since there exists many brokers and fake online platforms, visiting their physical locations is necessary.
On site, insist to test the motorcycle, to ensure it works well. Sometimes the looks may deceive you. It is therefore recommended to try out the bike, before proceeding. Normally, you will not be allowed to get outside the compound with the bike, until you complete the necessary paperwork and make the payment.
After the test ride, you will be told to finish some paperwork, which is normal in hire business. You will be told to produce your national Identity card for residents, or a Passport for non-residents. Also, you will be required to produce a driving license to allow you ride a particular bike. In most instances, only a copy of your passport, Identity card or passport and driving license will be taken. You will however be given back the originals for your safe keeping.
After paperwork, you will be required to make payment. Depending on the type of motorcycle hired and the duration. Further, most companies will require you leave a monetary deposit, which is refundable upon returning the motorcycle. In most cases, the deposit will start from $50 depending on the motorcycle. At AMT, you will be required to pay a deposit of $50, and a rental price starting from $20 a day. You can be given a discount if the duration is long. Currently, the possible payment methods include cash, Card, PayPal or Mobile money, mostly MPESA.
After payment is done, it is time to ride off and enjoy. Among the gear that you may get include a basic helmet, riding gloves and a jacket with a reflector. Additionally, you may be provided with the necessary tools for bike maintenance, including tyre tubes, tyre levers, chain adjusting spanners, and a small air pump just in case trouble knocks while riding. Furthermore, you may also get a full tank of gas but expected to return the bike when full.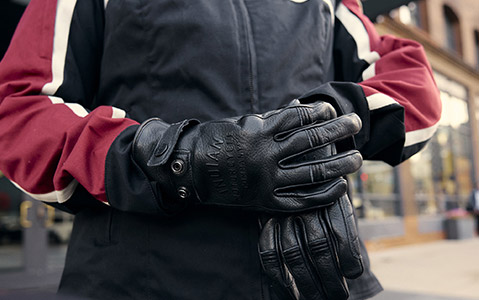 Now if you are looking to hire a motorcycle in Kenya, follow the above steps and you will not regret. For assistance, call or WhatsApp +254742605572
By Captain Nicky (The tour Master)