Tour Starts and Ends: AMT Motorcycle Adventures Office, Procmura building
Tour Duration: 1 day (9am to 5pm)
Time Needed: 1 days (arrive on the day of the tour by 8am)
Riding Days:1
Rest Days: 0
Total Distance: less than 75 miles / 120 kilometers
Approximate Off-road Distance: 2 miles / 5 Kilometers (5% gravel, 95% asphalt-tarmac).
Support Truck: Non
Elevation Gain / Loss:50 meters / 160 feet
Climatic Zones: Subtropical highland climate
Roads: Paved Roads. Challenges include traffic jams, congested streets, over-speeding vehicles, motorcycles and matatus (passenger vans).
Tour cost: $115 (Inclusive of bike rental, Gas, Giraffe center entry charge and lunch).
What you will see
Throughout the entire tour, you will be able to experience different parts of the city with a very big difference even though they are less than a mile apart. You will be able to see Westlands, a section of the city that is growing at a very high pace. Sky carpers including the newly built Global Trade Center (GTC). You will also experience different classes of residential areas which are inhabited by Nairobians. These include Karen, Kibera, Lang'ata, Syokimau, Mathare, Kasarani, and Runda.
Itinerary
AMT Motorcycle adventures' offices are located in the heart of Westlands. This is where the tour will begin, giving you an opportunity to experience it. You will ride within Westlands, and see how the place is taking a different development tone.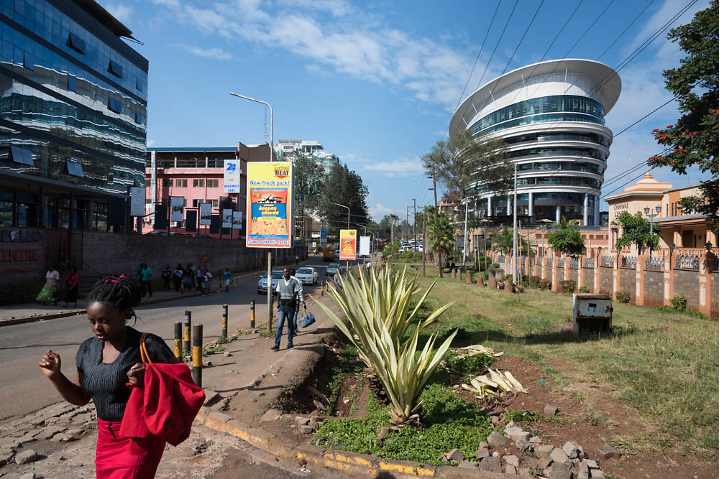 After a glimpse of Westlands, we will head towards the south west of the city to Karen, a high end residential area, inhabited by the city's elites, including business moguls and politicians. Karen borders Ngong forest, hence making it a serene environment, for people who value privacy. The current land on which the neighborhood is located was owned by a Danish author Karen Blixen, who wrote the colonial memoir "Out of Africa." Stately mansions line quiet, leafy streets, while an array of restaurants offering Kenyan and global fare cluster around the Karen Roundabout. The Hub Karen, a cosmopolitan shopping mall, features upmarket shops and a serene lake. Riding through the neighborhood will make you understand the inequality difference between the rich, the middle class and the poor in Kenya.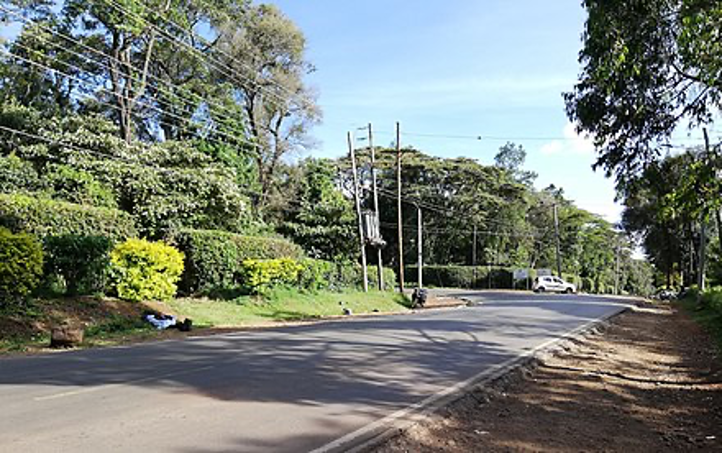 After riding through the streets of Karen and shortly experiencing the neighborhood, we will head to the Giraffe center. The African Fund for Endangered Wildlife Giraffe Centre – locally referred to as The Giraffe Centre – plays a pivotal role in conserving the critically endangered Rothschild giraffe which differ from other giraffe subspecies as they have no patterning below the knee. Numbers were dwindling quickly due to habitat encroachment and mass hunting; before conservation initiatives began, approximately 100 Rothschild's giraffes remained in the wild. The visit will enable you to appreciate the importance of conservation and the efforts that are put in place to ensure survival of the endangered species.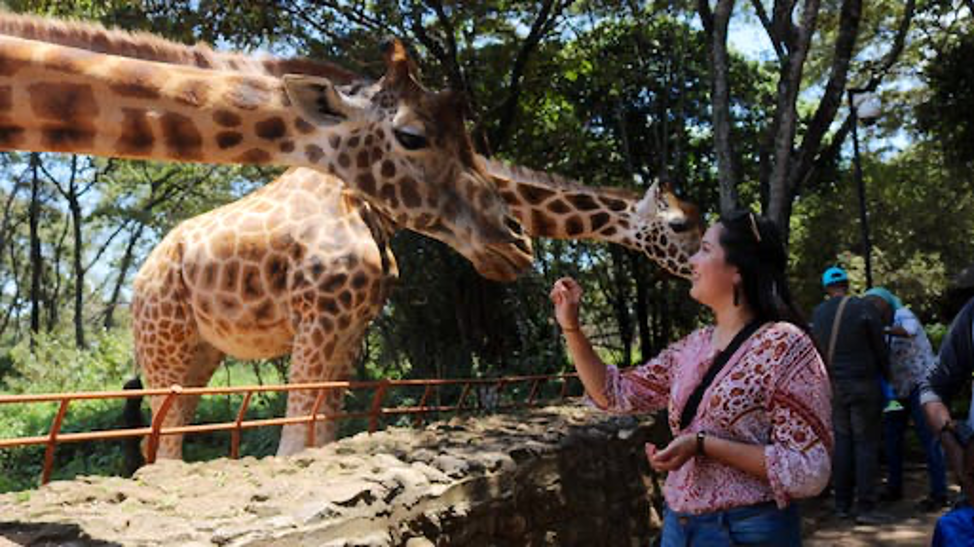 From Karen, we will head straight to Kibera, via Lang'ata road, a slum which is inhabited by the poor. The slum is said to be the largest in Africa, and the third largest in the world. The poverty level in Kibera is so high that those living here are survive on less than $2 a day. Houses here are made of mud walled with iron sheet roofs. Residents of Kibera have learned to live with one another in harmony, except during electioneering period where clashes between communities have been experienced. The clashes have caused destruction of property, and loss of life. The United Nations estimates that there may be approximately 1.5 million people currently dwelling in Kibera, as of 2023. In Nairobi alone, it is estimated that the percentage of the population living in informal settlements is 60%, a majority being in Kibera. The government has in the past put measures in place to improve the living conditions in Kibera, with the failure rate being high, something that could be attributed to lack of community participation.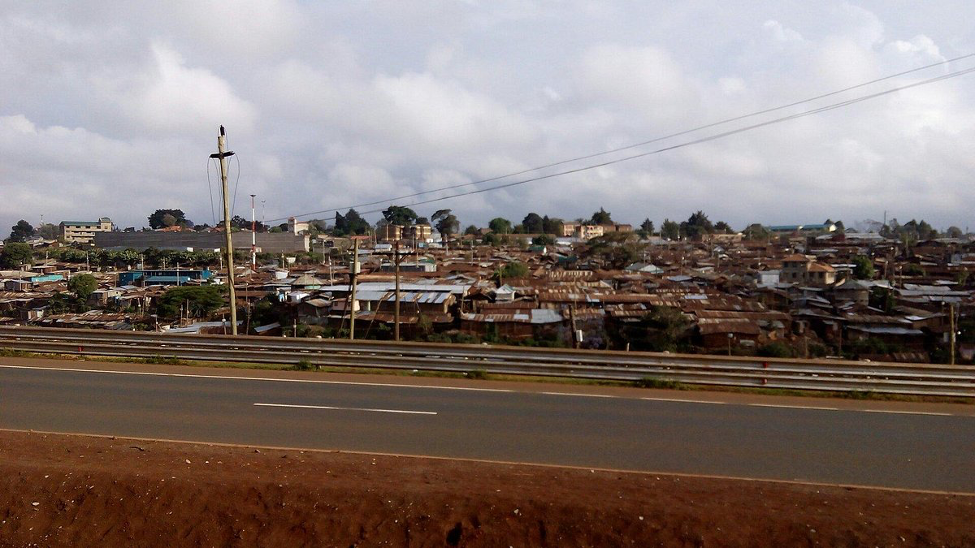 Mathare North and Mathare South.
From Kibera, we will head straight to the Eastlands, which are mostly middle income and low income areas. We will ride through South C, a middle-class residential estate located in the southland area of Nairobi. South C lies next to Wilson Airport. It is bordered by South B to the East, Lang'ata Estate to the west and the Nairobi National Park to the south. We will then head into south C before proceeding to Eastleigh via Likoni road. We will drive through the busy streets of Eastleigh, requiring you to be very attentive to the pedestrians crossing the road at non-designated points, as we make our way into Mathare.
Mathare is a settlement of roughly 500,000 people where the vast majority of the population lives under the poverty index, in houses of mud and corrugated iron sheet. Mathare is the oldest slum in Nairobi and lacks basic services like sanitation, clean water, electricity, and passable roads. As in many impoverished areas, children and teens from Mathare are at incredible risk for unplanned pregnancies, involvement in drugs and alcohol, crime, prostitution, and gangs. Riding through this area will allow you experience first-hand the plight of the slum dwellers.
From Mathare, it is obvious that you will be craving for a good meal as you relax and reminisce on the different neighborhoods of Nairobi city. We will therefore go to one of the many best joints in Ridgeways, where we will have lunch before proceeding to Runda. Some of the hotels and restaurants in Ridgeways include Sozo Restaurant, Ridgeviews Leisure Garden, Peppercorn Bistro, Artcaffé Ridgeways and The Vineyard.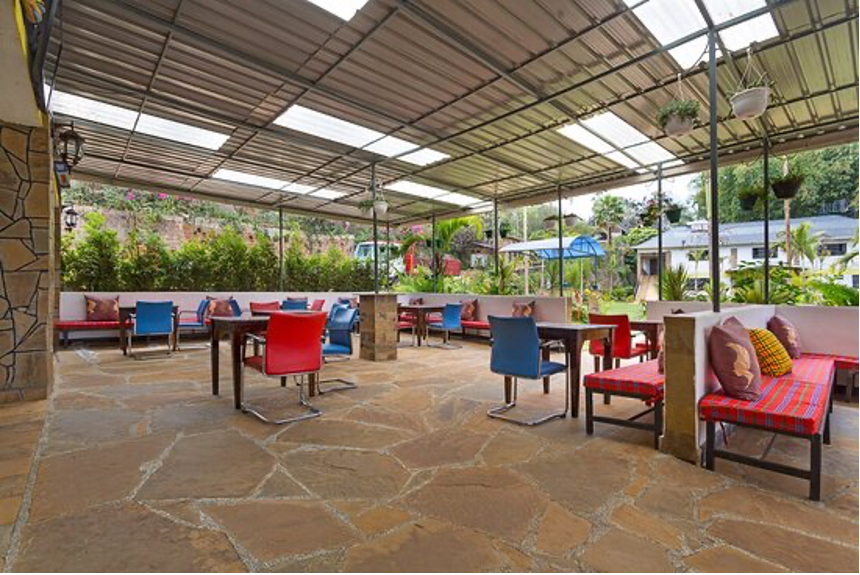 After a ride through the slums of Mathare, we will head west, across the busy Thika superhighway into Ridgeways, and then Runda, one of the posh neighborhoods, just like Karen. Runda is a prestigious suburb where charming villas, some serving as B&Bs, line quiet, leafy streets. There are embassies, ambassadorial residences and consulates of several countries here, along with a smattering of gourmet restaurants, cafes and specialty shops. Along Runda's southern border, vast Karura Forest has scenic walking, running and cycling trails. With an elevation of approximately 1720 meters above sea level, the climatic is cool, making it preferable to the elites of the city. The sharp transition from the poor neighborhood Mathare to Runda will make you realize the inequality difference in the social structure in Kenya, especially in Nairobi.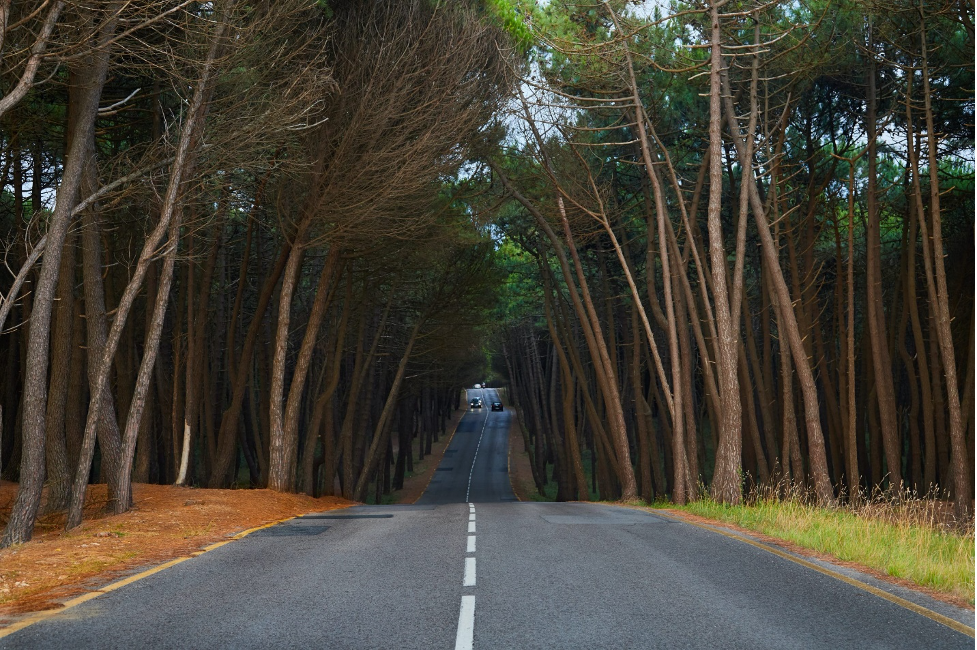 From the leafy suburbs of Runda, we will past the United Nations Environmental Program (UNEP) headquarters in Gigiri on our way to Westlands via Limuru and Red Hill road.
This tour is for those who want to explore and experience Nairobi within a single day. It will enable you to visit different neighborhoods while riding, a memorable experience that will remain with you forever. For those who have just arrived in Nairobi and want to get a feeling and get to understand the city in preparation for their stay will find this tour helpful.
Tour cost: $115 (Inclusive of bike rental, Gas, Giraffe center entry charge and lunch).